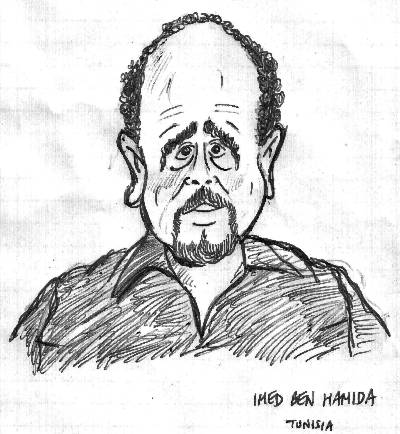 My Fuse Sizzle Award didn't come with a large cash prize, but I did receive a free beer and a framed caricature of myself. And oddly, it wasn't my first caricature of the day.
I occasionally meet with foreign journalists through the World Affairs Council, and yesterday I met with a group of visiting political cartoonists from Algeria, Tunisia, Egypt, Bahrain, Qatar and Kuwait. And afterwards, several of the cartoonists presented me with drawings they sketched up during our conversation… all focusing on my apparently largish forehead.
The drawing above is from Imed Ben Hamida of Tunisia, a cartoonist for numerous publications, and a university professor.